Our first Project in the Spotlight has to be the Enchanted Rose with Diamonds that Jason made last fall!
Jason responded to a Craigslist post asking for a skilled artisan to make a beautiful display base for the Beauty and the Beast rose that was given to the poster's significant other as a gift previously. The customer provided the rose and a glass cover from IKEA.
Jason carved the base out of pine and coated it with a rosewood stain, and built a circuit inside the base with resistors, capacitors, transistors, and LEDs. He purchased a second similar rose and carefully removed the petals to glue at the bottom. Around the rose, he arranged fiber-optic cables with tiny brilliant-cut diamonds glued to the ends. The overall effect was of twinkling lights "falling" around the rose, reminiscent of the magical rose in Beauty and the Beast.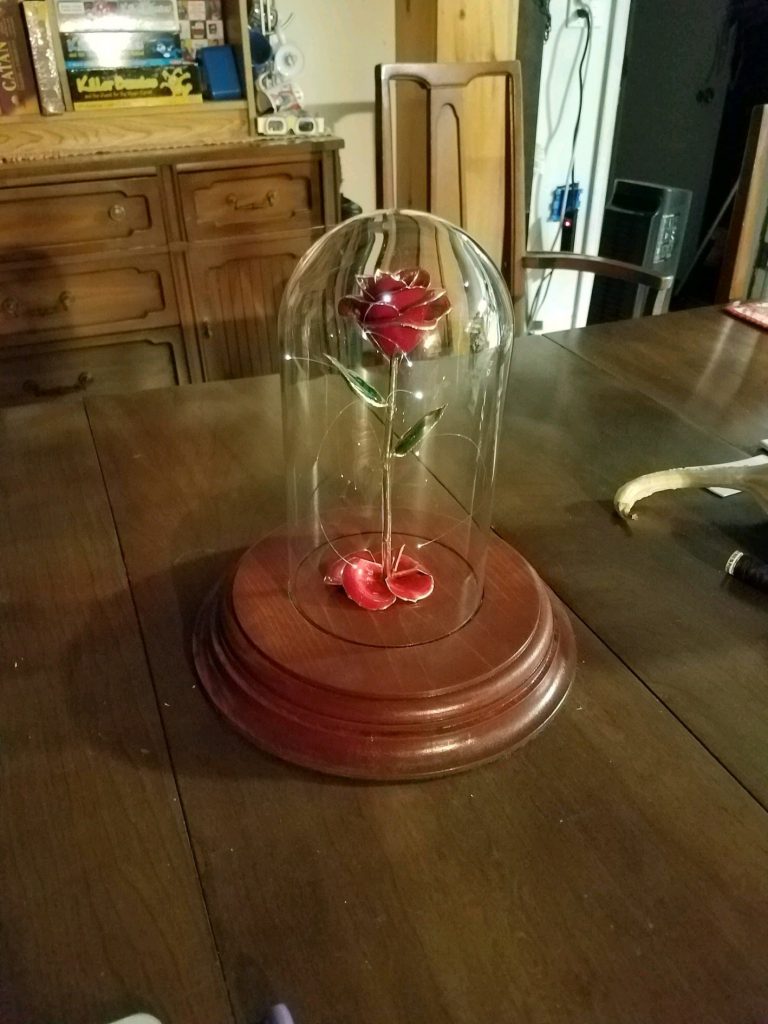 Jason wrote a detailed Instructable explaining how he did each step of this project. It took him over a month and many rounds of trial-and-error with each step to get every element just perfect. Most of our Crafty Reason sales are small items that I crochet, but this one, which is truly a work of art, is definitely my all-time favorite!
~Crafty Reba
---