Over the past couple of months, Jason and I have been working on our first collaborative project: a fly bonnet for the horse my daughter rides in weekly riding lessons at a local ranch. We noticed at a lesson in the spring that the flies were really bothering the horse, Shiloh. She was shaking her head all over during Naomi's entire lesson. We had noticed other horses at the ranch had coverings over their ears and faces, so we asked the riding instructor about them. Some looked "sporty," like they were made of nylon or a similar material, and others were knitted or crocheted. Jason got the idea to look for a pattern we could make for Shiloh…and then came up with the even better idea to add a unicorn horn to it, since Naomi loves unicorns.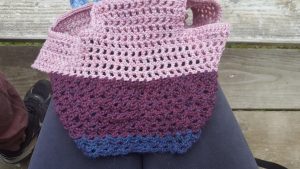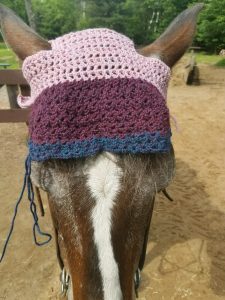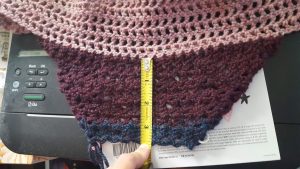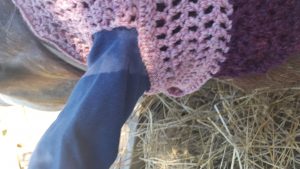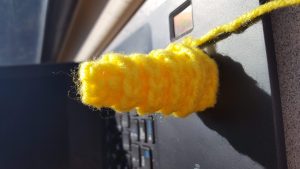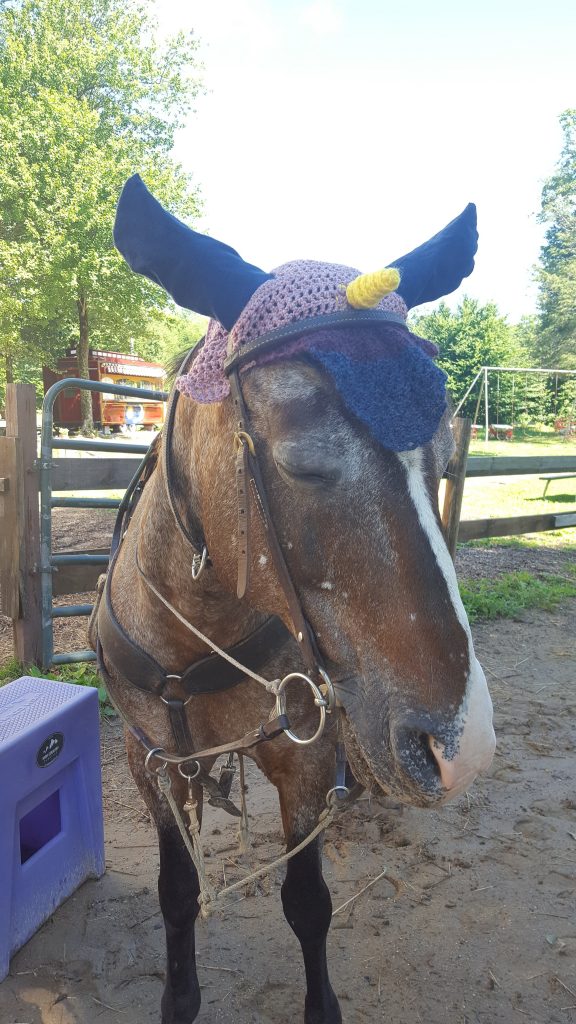 The fly bonnet has helped Shiloh so much–she even wore it during a recent horse show Naomi competed in at the ranch! The flies always bother me while I am watching from the bleachers, too. Maybe next I need to make a human fly bonnet for me! 
Here are the patterns we used for the fly bonnet and horn:
https://www.ravelry.com/patterns/library/ohrengarn-fur-pferde-fly-bonnet-for-horses
http://tinyteddiesboutique.blogspot.com/2013/07/unicorn-horn-by-sarah-jones-www.html
I modified the original fly bonnet pattern pretty heavily to make it fit Shiloh's narrow face and to add the three different colors, and Jason almost doubled the ear piece sizes. I attached the unicorn horn similarly to how I attach the loveys together, with a small crochet circle on the bottom underneath for me to sew the top piece into.
Feel free to share pictures of Shiloh and her unicorn fly bonnet, but please credit Crafty Reason and link back to this page, which has the original patterns listed as well. Shiloh lives at Cornerstone Ranch in Princeton, Massachusetts, and is a grandma horse at almost 30 years old! https://www.cornerstoneranch.org/
~Crafty Reba
---