While I love the beautiful foliage in the fall in New England, where we live, I dread how cold it gets. Even when it is in the 50s, it's way too chilly for me. I start bundling up in sweats in September.
But, it's a fun season with apple picking, fall craft festivals, and Halloween! We enjoy carving pumpkins–fun and silly jack o'lanterns and intricate, detailed carvings. Here are some of our favorites from previous years: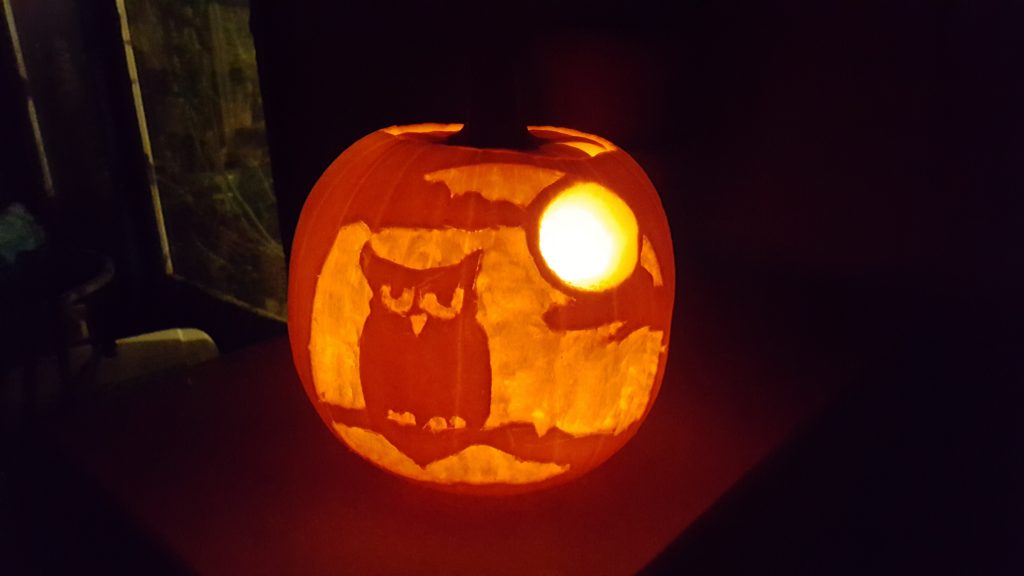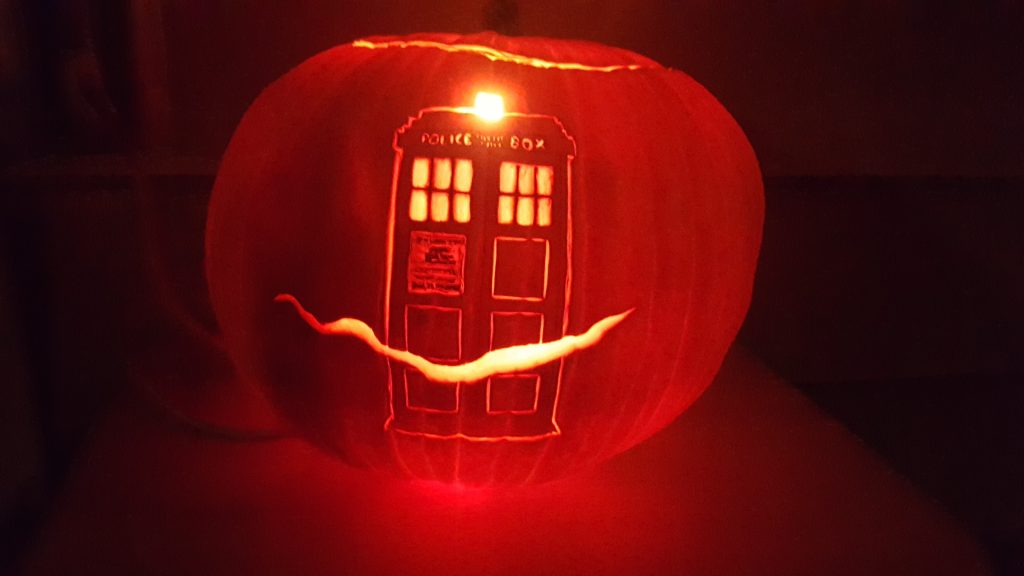 My all-time favorite, The TARDIS, 2015 (carved by Crafty Jason)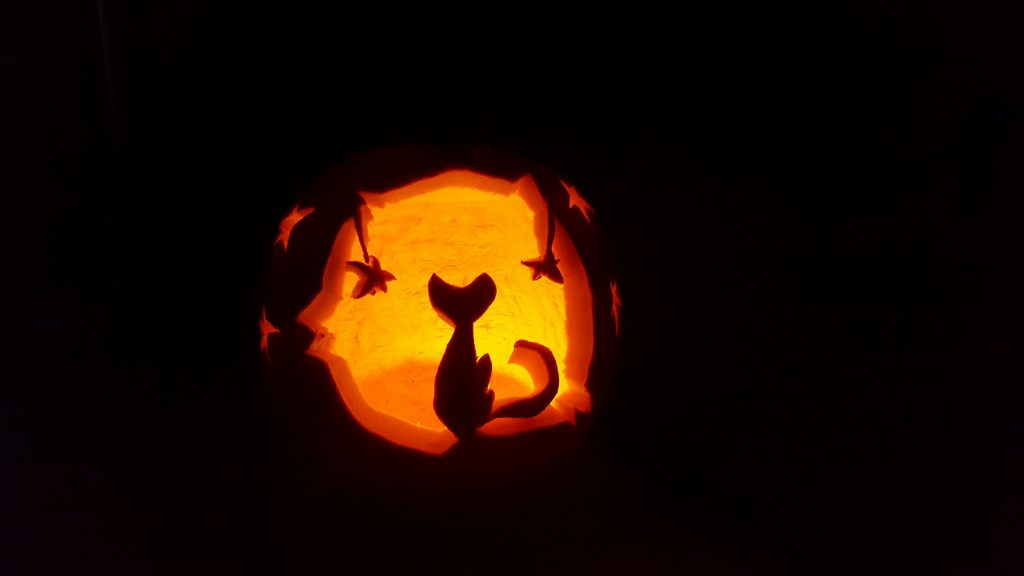 Kitty and Stars, 2016 (carved by me)
**Edited to add:**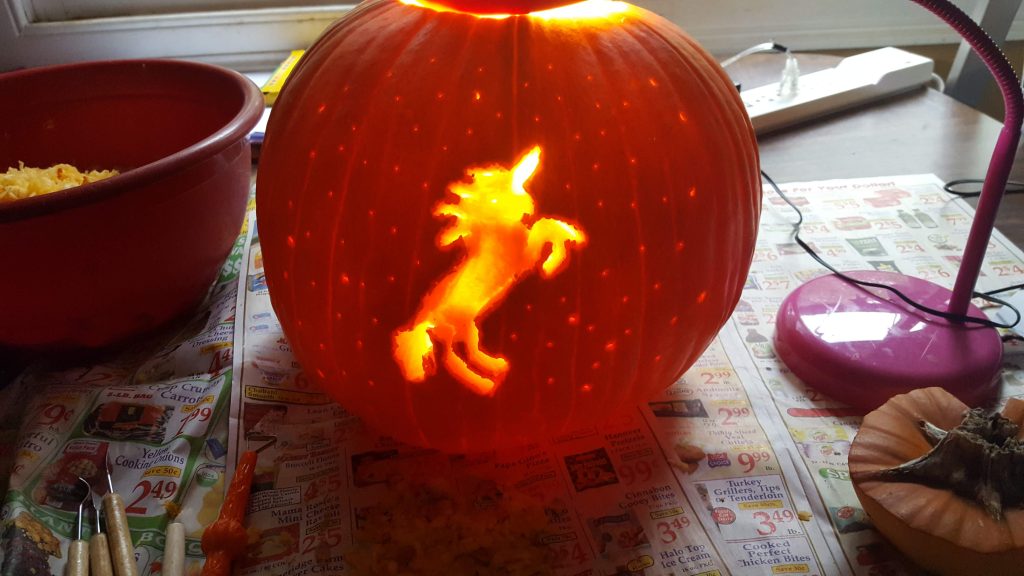 Unicorn, 2018 (carved by me)
Recently I've been getting into the fall spirit by crocheting a pumpkin hat for Jason's cute new nephew! We got to see him last weekend and the hat fits great. He's such a cutie!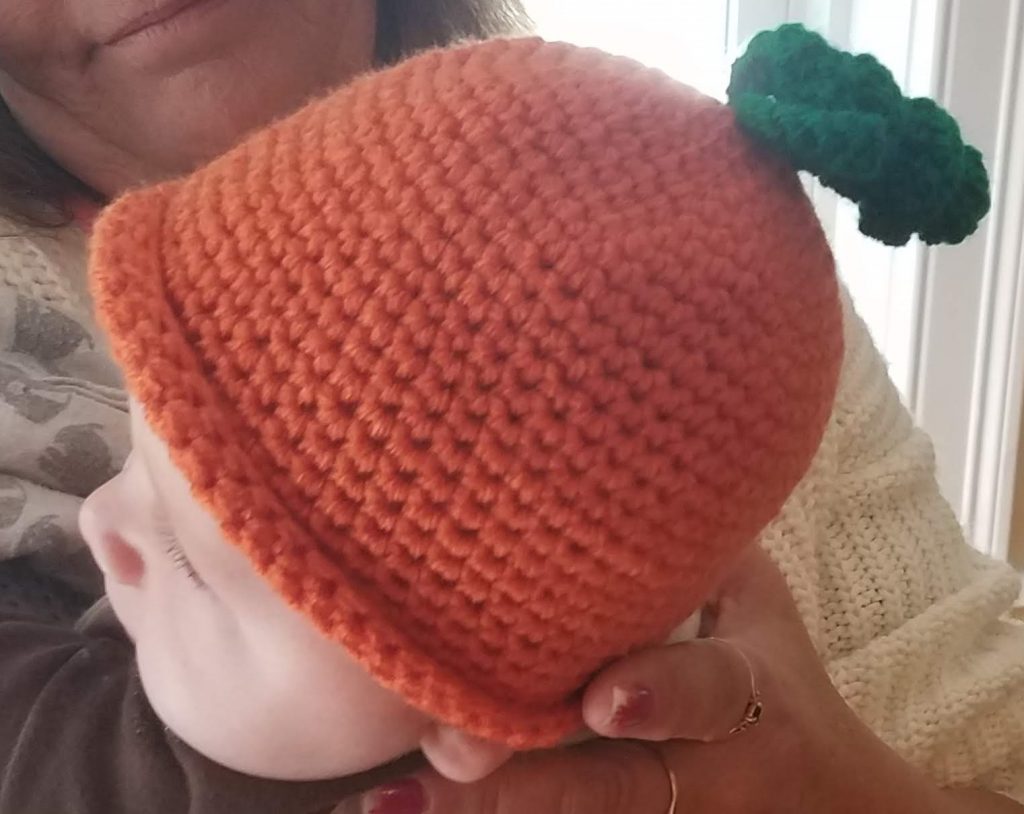 ~Crafty Reba
---