Last night Crafty Jason and I had a unique kind of date–making a homemade face mask!
Where we live in Massachusetts, face masks will be mandatory to wear when in public starting this week due to the coronavirus/Covid-19 pandemic, and while we have respirators that we normally wear for crafty projects like welding and dusty yard projects like chipping mulch (which we now wear when we need to go into public or to the grocery store), I wanted something more comfortable and less protective to wear when we're just out taking a walk and not as likely to be near other people anyway.
Luckily, we had found some nice scraps of cotton fabric at the dump swap shed sometime in the past few months, which I had taken to use for accents on my crochet stuffed animals, but which have now been drafted for masks instead. I found a simple but full-coverage-style mask pattern here, and measured and cut out first a cardboard template and then the necessary pieces of fabric. Since we don't have any covered elastic, I found a pattern that ties in the back of my head instead (and I felt this would be more comfortable than elastic behind my ears anyway).
After I cut out the pieces, Crafty Jason sewed them together using his sewing machine. It looked very complicated to me, but definitely was much quicker and sturdier than my sewing by hand would have been.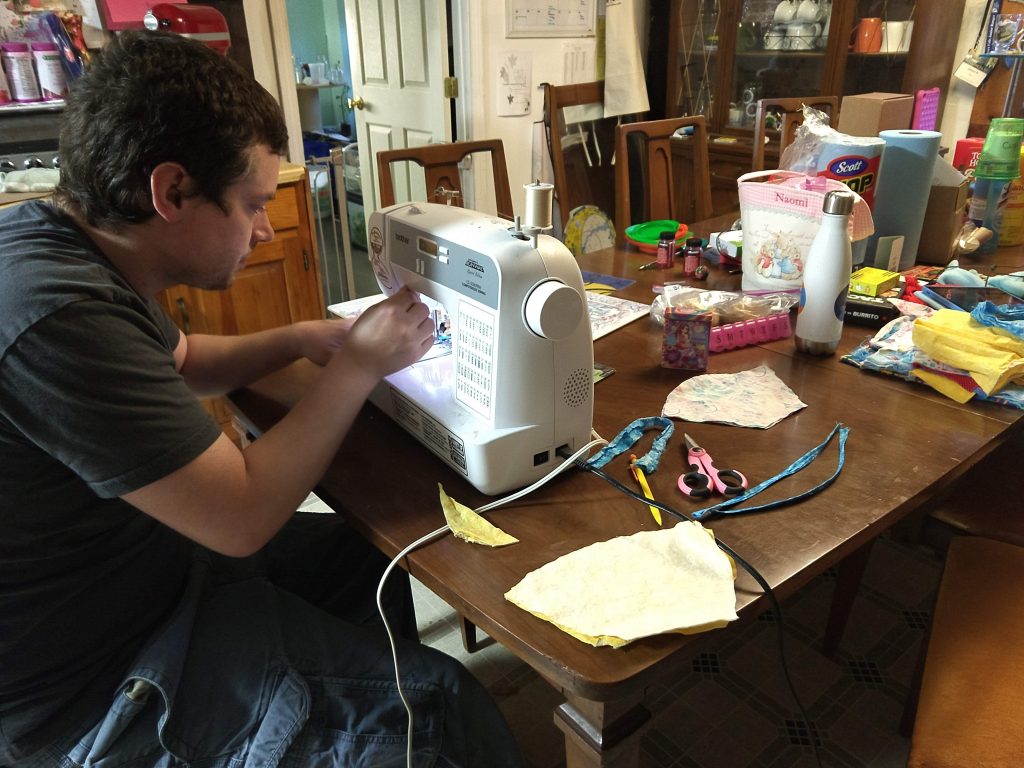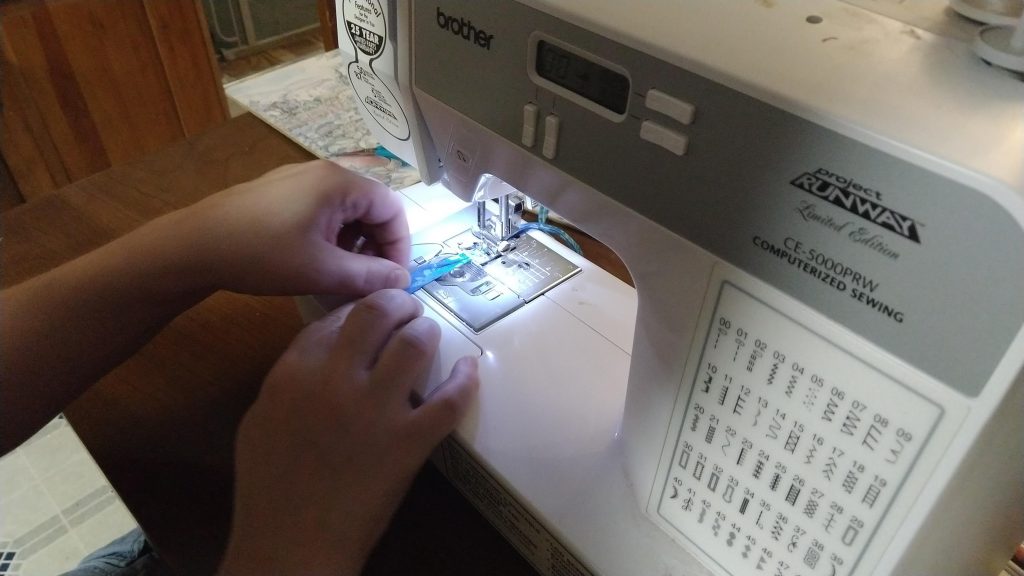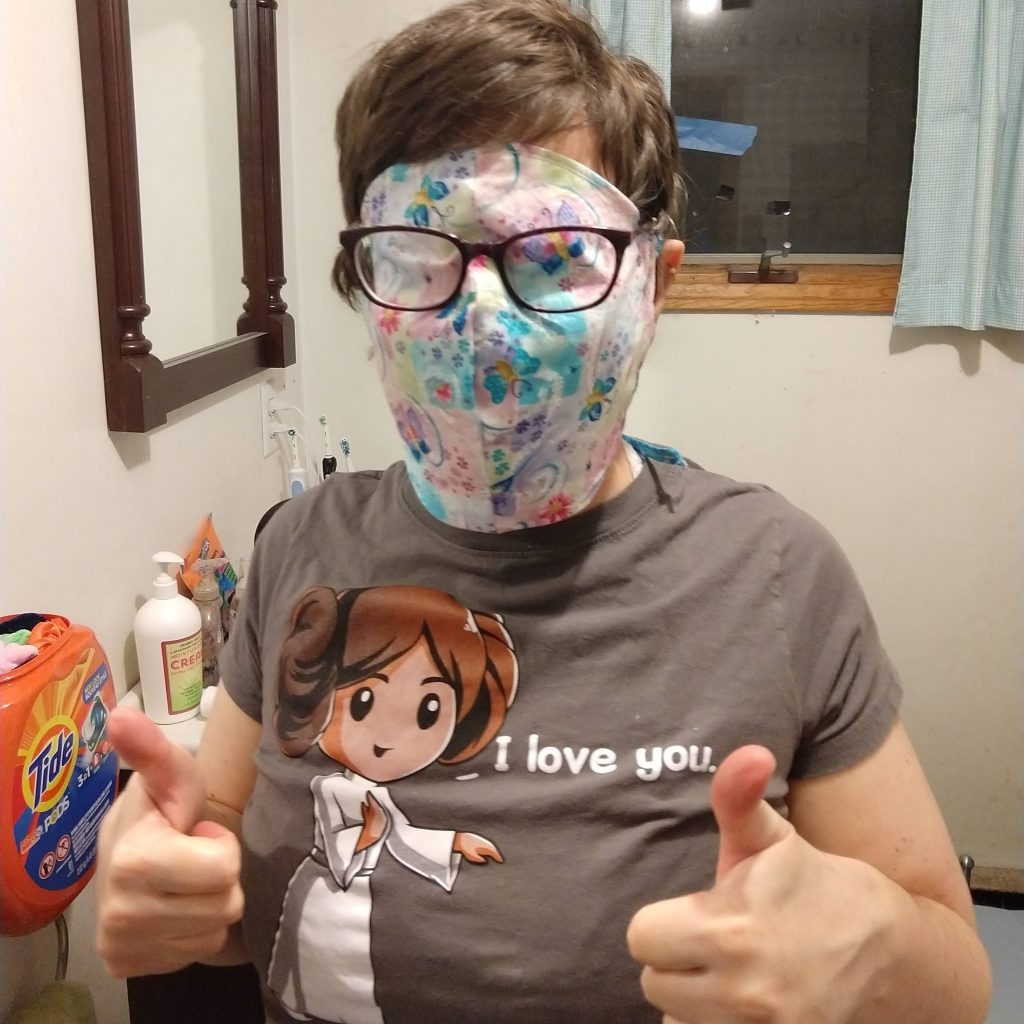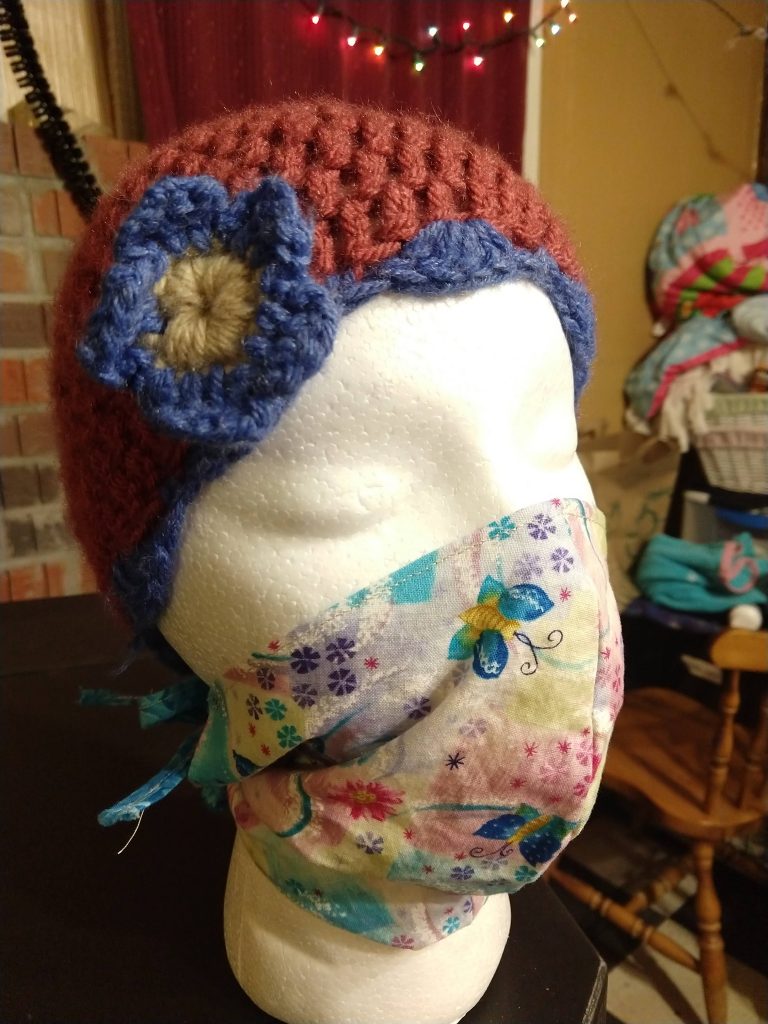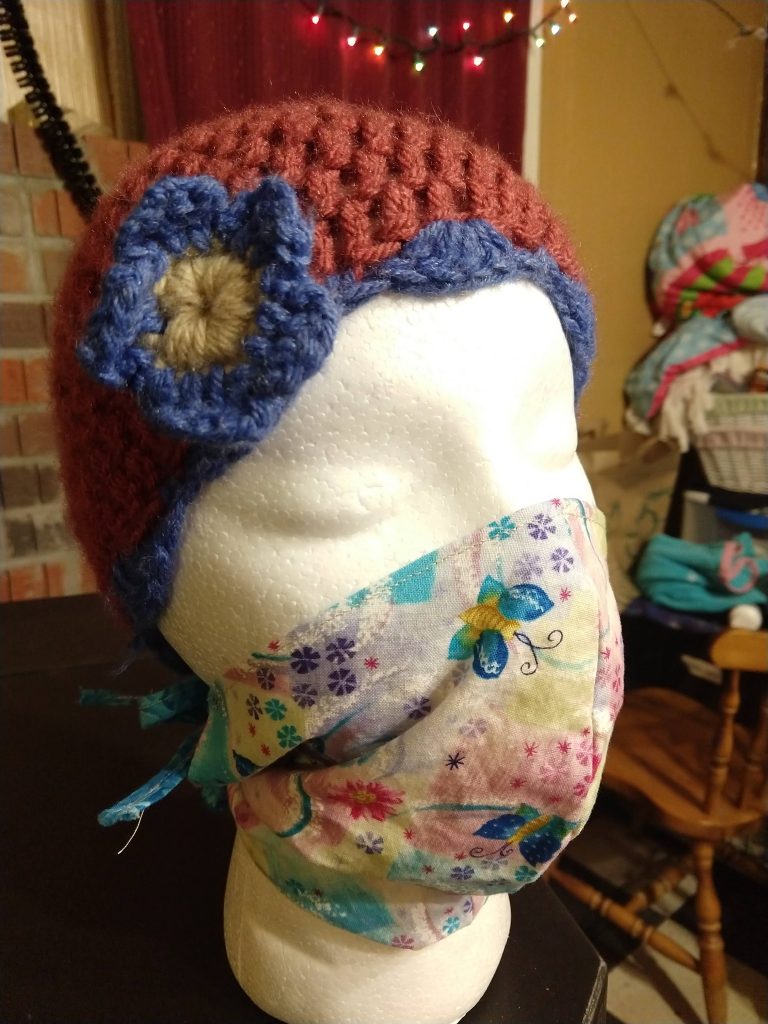 Stay safe and healthy during these scary times! Please Contact Us if you would like a mask.
~Crafty Reba
---