This year because we had so much more time than we are normally used to having to ourselves around the holidays (due to not being able to visit anyone because of the pandemic), we were able to make a lot more crafty gifts without feeling at all stressed about having time to finish everything. I crocheted lots of ornaments, one rooster for my mom who loves chickens, and many snowflakes. This year I successfully crocheted the snowflakes out of embroidery floss and was so pleased with the results. I made stiffener with glue and glitter, and the snowflakes were wonderfully sparkly. In addition to the relaxing snowflake motif, I was also happy to discover that little deviations from the patterns I used as basis actually yielded slight modifications that made each snowflake look unique (just like real snowflakes). Unfortunately some of my ornaments are currently lost in the mail–the postal service is very overwhelmed by the huge influx of packages, since many people are trying to stay isolated during the pandemic–but I am hopeful they will eventually arrive at their destinations.
I also crochet Naomi a sweater matching the one I made myself in the early fall. Mine is beet red and Naomi's is strawberry pink (and of course hers is much smaller!). I really love the pattern I've found on a fellow crocheter's website; it's a very relaxing and simple pattern, but somehow it doesn't get boring. I almost never leave comments on people's blogs, but I really wanted to tell Wilma Westenberg how much I love her cardigan pattern, so I wrote her a message and am sharing a link to her site here. You're amazing, Wilma!
Crafty Jason and I also made our second joint project that we've made together: liners for Naomi's guinea pig habitat. I did the research on what types of materials were best and found instructions and patterns, and Jason did the actual measuring, cutting, and maneuvering of the sewing machine. They came out so great! The piggies love them.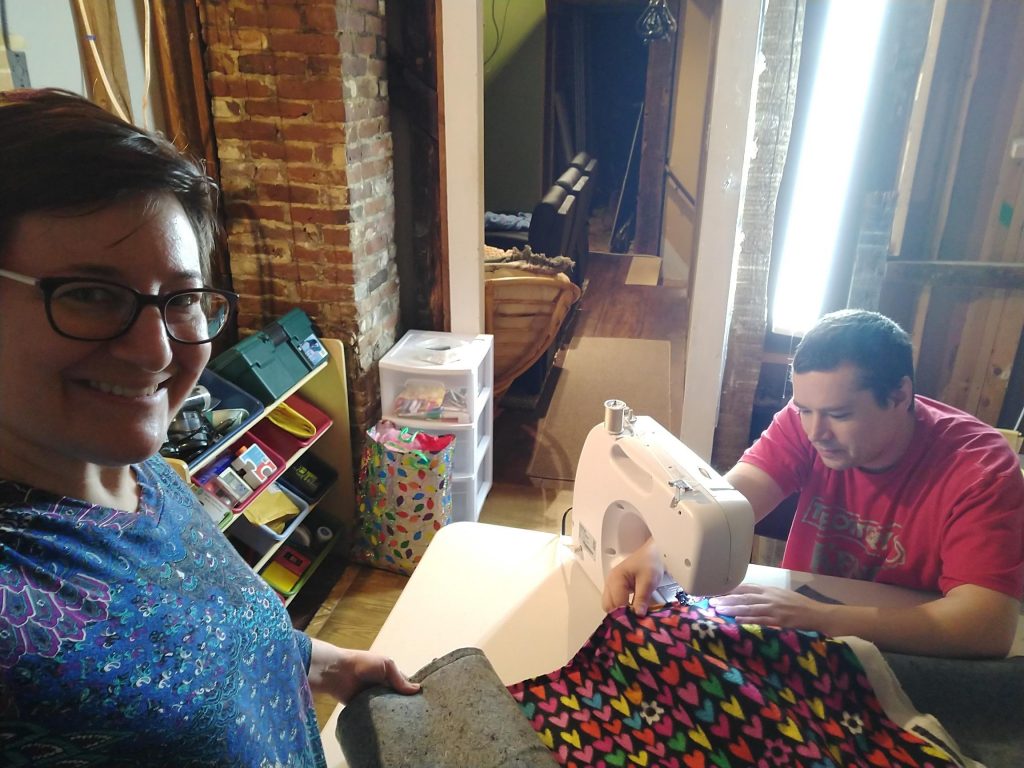 Wishing everyone a safe and happy new year!
~Crafty Reba
---